Architecture
Mediterranean.
Efficient.
Ethics.
Dyov Studio Architecture is a multidisciplinary team with more than 30 years of experience, specialized in the direct management and construction of residential, personalized and exclusive housing.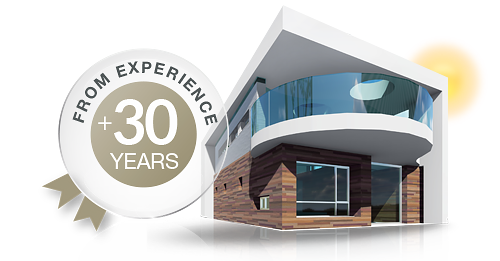 OUR DESIGN IS MODERN, CONTEMPORARY
and in harmony with the sun and the environment .
Mediterranean Architecture
We propose specific construction systems to obtain the maximum use of Light and Natural Energies.
Interior design
We design and take care of all the details, optimizing the spaces with customized, aesthetic, functional and top quality solutions.
Building
We direct and coordinate the execution of the work from its initial stage to the delivery of keys, with full guarantee of completion.
Sustainable Solutions
We create homes with passive criteria (Passivhaus Concept), efficient and that generate energy savings of up to 75%.
Creativity + Experience + Trust
Passion for architecture and design: our commitment to teamwork is undoubtedly one of our greatest successes. Our study is made up of recognized professionals who add experience, talent and passion for design and efficiency in each of the projects.
JOSÉ SÁNCHEZ

Architect

LORETO ALCARAZ

Interior Design Manager

ANTONIO CORBALÁN

Architect

RICARDO

Architect

JOSÉ ÁNGEL SÁNCHEZ

Architecture student